Our academic programs support creative practitioners who strive for a world that's brighter, more inclusive, relentlessly innovative, and ecologically resilient.
From Classroom to Real-World: A Curriculum Emphasizing Practical Application, Nurturing Academic Excellence and Personal Growth
At Oasis International School, our curriculums are carefully crafted to provide a comprehensive and enriching educational experience for our students. We believe in nurturing academic excellence while fostering personal growth and development. Our curriculums are designed to inspire curiosity, critical thinking and creativity, preparing students to thrive in a rapidly changing world. Our curriculums emphasize practical application and are designed to take the student from classroom to real world. We offer a globally-focused approach that encourages cultural understanding, empathy and a sense of global citizenship. With a balance of theoretical knowledge and practical application, our curriculums equip students with the skills and competencies needed for success in the real world. At Oasis International School, we are committed to delivering curriculums that not only meets academic standards but also promotes well-being, character development, and lifelong learning.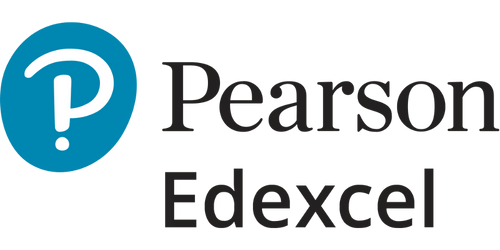 THE PEARSON EDEXCEL CURRICULUM
Pearson Edexcel IGCSE Ordinary Levels Examination
Pearson Edexcel IGCSE Ordinary Level is a two-year course that begins in September/October of grade 9 and concludes by the beginning of the second term of grade 10. This allows students to be well-prepared for the Examinations in advance. The Pearson Edexcel O Level Examination series takes place twice a year, in May/June and October/November. The syllabus is known for its high level of challenge. Therefore, we aim for students to take the May/June exam series, enabling them to start the International Advanced AS Level course promptly. This approach provides ample time for students to understand and become comfortable with the International Advanced Level AS syllabus content that follows, as well as to engage in sufficient practice and preparation.
The grading of Pearson Edexcel IGCSE Examinations is based on a 9-1 scale, with 9 being the highest grade and 1 being the lowest. This new grading scale aligns closely with the British curriculum and meets the standards set by Ofqual (Office of Qualification and Examination Regulations in the UK). It ensures that students can smoothly progress to the International Advanced Level (IAL) and subsequently to universities (qualification.pearson.com).
Our subjects are primarily categorized into two streams: Science and Commerce. Generally, students interested in pursuing Science or Engineering-related degrees at university may choose the Science stream, while those inclined towards Business-related degrees may opt for the Commerce stream. Regardless of the chosen stream, students are required to take compulsory subjects such as English Language, Mathematics, and ICT. Students who wish to study additional subjects offered by Pearson Edexcel may choose to prepare for them independently, outside of school. We provide registration services through the school for these external examinations.
We recommend that students take a minimum of 7 subjects in order to qualify for the Pearson Edexcel Awards, which are given to students who achieve a minimum of 7 grade nines. Pearson Edexcel also grants World Prizes to students who obtain the highest grades globally, regionally, or within the country (pearson.com)
The Science stream subjects we offer are as follows:
The Commerce stream subjects we offer are:
Pearson Edexcel International Advanced Level (IAL)
The Pearson Edexcel International Advanced Level is a mandatory two-year program that serves as a prerequisite for university admission. It comprises two modules known as AS and A2, which collectively constitute the International Advanced Level qualification. In the first year, students cover the AS syllabus, while the second year focuses on the A2 syllabus. At the end of each respective level, students are required to take examinations.
The AS and A2 Level Examinations are held biannually, in the months of May/June and October/November. Our primary aim is to prepare students for the May/June exam series. By doing so, we enable them to receive their IAL grades in August, allowing sufficient time for university applications. Most universities commence their programs in September and October, making the May/June exam series the ideal opportunity for students to submit their IAL grades for admission consideration.
The Pearson Edexcel International Advanced Level subjects we offer fall into three main categories, Science, Commerce and Combined streams. Regardless of the chosen stream of study, students should sit for a minimum of 4 subjects which are offered by the school. This, in turn will enable students to further qualify for the Pearson Awards held every year and awarded to learners who obtain a maximum of 4, A grades and full marks in their subjects, respectively. World Prizes are awarded to students who receive the highest Uniform Mark Scale (UMS) score in their subject in each category. There are 3 awards presented by Edexcel for learners with the Highest Mark in the World, Highest Mark in the Region and Highest Mark in the Country. These awards set learners with the highest score in their subject, competing against thousands of other learners who are taking the same subject in the country and globally. (pearson.com)
The Science stream subjects we offer are as follows:
The Commerce stream subjects we offer are as follows:
Combined stream subjects we offer are:
The Sri Lankan Ordinary Level is an educational qualification in Sri Lanka, known as the General Certificate of Education (GCE). Administered by the Department of Examinations under the Ministry of Education, this certification is based on the Ordinary Level qualification offered by Cambridge University. The curriculum aims to provide high-quality education in a diverse and evolving society, enabling learners to acquire knowledge, values and skills to become self-assured individuals.
At Oasis International School, the GCE Ordinary Level curriculum is taught in English Medium. Students commence their preparation for the General Certificate of Education (GCE) during Grade 10. Typically, the examinations are taken by students in Grade 11, generally at ages 15-16. Throughout their studies, students engage with a total of 9 subjects.
The grading scale for the examinations ranges from 'A' to 'S'. An 'A' grade represents a Distinction and is the highest achievable grade, signifying outstanding performance. On the other hand, a 'S' grade denotes a simple pass, which is the minimum passing grade awarded during the examinations.
The National GCE Ordinary Level subjects we offer are as follows:
Language: Sinhala or Tamil, English Language, Mathematics, Religion, Science, History, Commerce and ICT. In addition, students have to choose an Aesthetic subject from a basket of 3, namely, Art, English Literature and Music